Industrial Slip On Flanges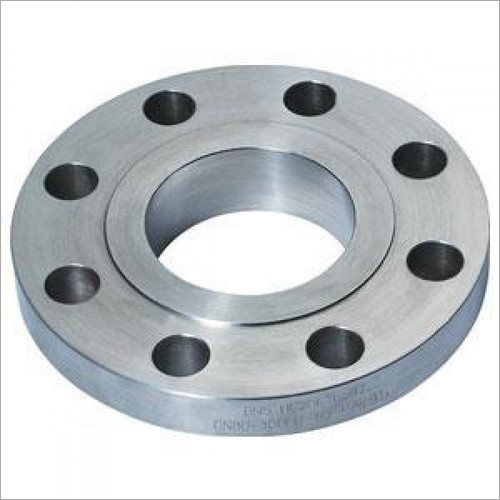 Industrial Slip On Flanges
Price And Quantity
Product Specifications
CNC Machine finishing and accuracy of drilling have been achieved by VMC/DRO. Crack free installation.

Water, Air, Steam, Oil, Gas
Product Description
We as a prevalent supplier set forward for the customers a quality range of
Industrial Slip On Flanges
that offer hermetically sealed fixing answers for the channels, barrels, and other modern segments. These flanges are made with the utilization of pre-eminent quality steel and the main edge systems as per the worldwide quality benchmarks at the vendor's end. Furthermore, customers can easily avail of these
Industrial Slip On Flanges
at highly competitive prices from us. Known for their exact measurements and immaculate construction, the offered flanges are exceptionally acclaimed by the customers the whole way across the nation.
Designed as per ASME standards.
CNC Machine finishing and accuracy of drilling have been achieved by VMC/DRO
High quality antirust coating is provided.
Crack free installation.
Customized material and size will be provided upon request
IBR Certified will also be provided upon request.
Application:
WATER | AIR | STEAM | GAS | OIL
Specifications :


| | | | | | | | | | | |
| --- | --- | --- | --- | --- | --- | --- | --- | --- | --- | --- |
| N.Bore | A | B | C | D | E | F | G | P | T | Holes |
| 15 | 89 | 11.1 | 1.6 | 35 | 16 | 30 | 22.4 | 60.3 | 15.9 | 4 |
| 20 | 98 | 12.7 | 1.6 | 43 | 16 | 38 | 27.7 | 69.8 | 15.9 | 4 |
| 25 | 108 | 14.3 | 1.6 | 51 | 17 | 49 | 34.5 | 79.4 | 15.9 | 4 |
| 32 | 117 | 15.9 | 1.6 | 64 | 21 | 59 | 43.2 | 88.9 | 15.9 | 4 |
| 40 | 127 | 17.5 | 1.6 | 73 | 22 | 65 | 49.5 | 98.4 | 15.9 | 4 |
| 50 | 152 | 19 | 1.6 | 92 | 25 | 78 | 62 | 120.6 | 19 | 4 |
| 65 | 178 | 22.2 | 1.6 | 105 | 29 | 90 | 74.7 | 139.7 | 19 | 4 |
| 80 | 190 | 23.8 | 1.6 | 127 | 30 | 108 | 90.7 | 152.4 | 19 | 4 |
| 90 | 216 | 23.8 | 1.6 | 140 | 32 | 122 | 103.4 | 177.8 | 19 | 8 |
| 100 | 229 | 23.8 | 1.6 | 157 | 33 | 135 | 116.1 | 190.5 | 19 | 8 |
| 125 | 254 | 23.8 | 1.6 | 186 | 37 | 164 | 143.8 | 215.9 | 22.2 | 8 |
| 150 | 279 | 25.4 | 1.6 | 216 | 40 | 192 | 170.7 | 241.3 | 22.2 | 8 |
| 200 | 343 | 28 | 1.6 | 270 | 44 | 246 | 221.5 | 288.4 | 22.2 | 8 |
| 250 | 406 | 30.2 | 1.6 | 324 | 49 | 305 | 276.4 | 362.0 | 25.4 | 12 |
| 300 | 483 | 34.8 | 1.6 | 381 | 56 | 365 | 327.2 | 431.8 | 25.4 | 12 |
| | | | | | | | | | | |
| N.Bore | A | B | C | D | E | F | G | P | T | Holes |
| 15 | 95 | 14.3 | 1.6 | 35 | 22 | 38 | 22.4 | 66.7 | 15.9 | 4 |
| 20 | 117 | 15.9 | 1.6 | 43 | 25 | 48 | 27.7 | 82.6 | 19 | 4 |
| 25 | 124 | 17.5 | 1.6 | 51 | 27 | 54 | 34.5 | 88.9 | 19 | 4 |
| 32 | 133 | 19 | 1.6 | 64 | 27 | 64 | 43.2 | 98.4 | 19 | 4 |
| 40 | 156 | 20.6 | 1.6 | 73 | 30 | 70 | 49.5 | 114.3 | 22.2 | 4 |
| 50 | 165 | 22.2 | 1.6 | 92 | 33 | 84 | 62 | 127.0 | 19 | 8 |
| 65 | 190 | 25.4 | 1.6 | 105 | 38 | 100 | 74.4 | 149.2 | 22.2 | 8 |
| 80 | 210 | 28.6 | 1.6 | 127 | 43 | 117 | 90.7 | 168.3 | 22.2 | 8 |
| 90 | 229 | 30.2 | 1.6 | 140 | 44 | 133 | 103.4 | 184.2 | 22.2 | 8 |
| 100 | 254 | 31.8 | 1.6 | 157 | 48 | 146 | 116.1 | 200.2 | 22.2 | 8 |
| 125 | 279 | 34.9 | 1.6 | 186 | 51 | 178 | 143.8 | 235.0 | 22.2 | 8 |
| 150 | 318 | 36.8 | 1.6 | 216 | 52 | 206 | 170.7 | 269.9 | 22.2 | 12 |
| 200 | 381 | 41.3 | 1.6 | 270 | 62 | 260 | 221.5 | 330.2 | 25.4 | 12 |
| 250 | 444 | 47.6 | 1.6 | 324 | 67 | 321 | 276.4 | 387.4 | 28.6 | 16 |
| 300 | 521 | 50.8 | 1.6 | 381 | 73 | 375 | 327.2 | 450.8 | 31.8 | 16 |
Contact Us
FF9, Vardhini Complex, Near Hanuman Cross Road, Makarpura GIDC,, Vadodara, Gujarat, 390010, India
Phone :+918045815461